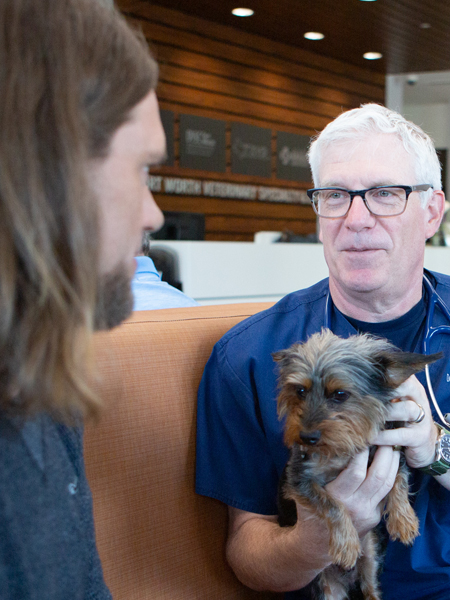 The majority of cases are seen by referral from your veterinarian. The act of referring a difficult internal medicine or cancer case shows your veterinarian's concern that your pet get the best possible care by a specialist.
After your appointment your veterinarian will receive a written report outlining the results of your visit and the treatment plan. Make sure that his or her correct name is given to the receptionist so that the written report is received by your doctor.
On the day of your appointment, please bring any records that are pertinent to the current medical problem, including blood tests and biopsy reports, if applicable.
Do not feed your pet the day of the appointment in case anesthesia or blood testing is necessary. One hour is scheduled for all new appointments. Please give up to 24 hours notice if you need to cancel or reschedule your appointment.