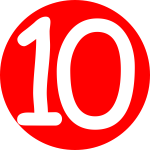 10 Questions You Should Ask Your Veterinary Oncologist
Getting a diagnosis of cancer for your beloved pet is difficult. There are many factors to consider when making a decision about cancer treatment, such as: How the effectiveness will help length the life of my pet? What will the quality of my pet's life be versus the cost?
The following are some questions you should consider as a family and discuss with your veterinary oncologist:
1. WHAT KIND OF CANCER DOES MY PET HAVE?
There are many types of cancer that have different ways of behaving. They can be aggressive at the site the tumor originated, in order that treatment such as: surgery, radiation therapy, or electrochemotherapy (ECT) may be used. Some cancers are aggressive and spread internally (metastasize), for which chemotherapy is most recommended, perhaps in addition to other localized treatment.
Based on the type of cancer, staging tests may be needed to look for places it could have spread. These can include chest radiographs, abdominal ultrasound, samples of lymph nodes, and sometimes CT scans.
2. WHAT IS OUR GOAL FOR TREATING MY PET?
For each type of cancer, there may be different long-term goals. With some patients, cure may be possible. For other patients, the goal is to keep their cancer from growing for as long as possible, if it cannot be completely removed. Often, the cancer may be removed, but needs to watch for recurrence.
As in people, cancer has the possibility of recurrence in many cases and, it is important to know, that is a possibility for your pet. If it is, it is likely that periodic monitoring schedule by physical examination, as well as other tests. These tests may be like the initial staging tests that were recommended at the beginning of the treatment process.
Above all, our goal is ALWAYS a good quality of life. When therapeutic options are discussed and recommended, our mantra is: quality of life, not just more time.
3. WHAT SIDE EFFECTS CAN OCCUR FROM THE TREATMENT?
As medical oncologists, we know that a conversation about your pet's cancer is hard to consider because of prior personal experiences with human cancer. Since our goal is quality of life, we do not accept the same level of side effects that humans experience during cancer treatment.
Side effects depend on what type of treatment is used. On some level, we have to accept some side effects that are not severe, if we can improve our long-term control or survival. A great example is daily radiation therapy which can cause more irritation to the skin, but allows better control of the cancer. We often can anticipate side effects and use medications to help prevent them. For this reason, chemotherapy patients will often go home with antinausea and antidiarrheal medications. Some chemotherapy medications cause severe decreases in white blood cells, so we send home antibiotics to prevent infections. Some treatments can have long-term side effects and this should also be discussed with your oncologist.
All patients respond to treatments differently. We are not afraid to make changes to the treatment plan to ensure the least amount of side effects, and the best outcome for each of our patients.
4. HOW DO WE MAKE SURE THAT THE TREATMENT IS EFFECTIVE?
It is important to know that if the treatment is working. Sometimes we use physical examinations to help monitor the size of a tumor or a lymph node. Other times, monitoring with radiographs, lab work, ultrasound or CT scan may be necessary to know if the cancer is arrested or progressing. If it is progressing, we will likely suggest a change in treatment plans.
5. HOW OFTEN WILL MY PET RECEIVE TREATMENT? HOW LONG DOES EACH TREATMENT TAKE TO ADMINISTER?
Different treatments may be given in different ways. Chemotherapy may be given in the hospital as an injection or orally. Chemotherapy could be given at home. Each treatment has a different timing as well. Chemotherapy protocols are given once every week, every 2 weeks, or every 3 weeks. Some patients may receive oral chemotherapy at home.
When patients come into the hospital for treatments, the appointments can sometimes take several hours. We know that not being able to get them done very quickly is hard. We would prefer for them to be at home with you as well. It is important that each patient is evaluated by their doctor, blood is taken for testing, and, we check, double check, and triple check the treatment. Some administrations can take anywhere from 5-30 minutes for chemotherapy administration alone. All together, this is why appointments can take longer than expected to ensure that your pet has the proper care.
6. HOW LONG DO WE EXPECT THE TREATMENT TO HELP?
As you might imagine, this can be a hard question for us to answer with complete certainty. When we talk to you about expected survival times for cancer, it is based on research papers that have evaluated a number of patients, as well as our experience with prior patients. This survival time can often be an average, or median survival time. Often, this means that 50% can do better than this, but 50% do not.
We may discuss control rates of cancer instead of survival times. This is the time that we expect that the cancer will stay away. At this point, the cancer may return so we have to discuss whether to pursue more treatment.
7. WHEN DO WE NEED TO MAKE A DECISION ABOUT TREATMENT?
It is okay to think through your options for cancer treatment. Some cancers may require you to make quick decisions to ensure that it does not spread or grow too large to treat. Ask your veterinary oncologist how long you have to make a decision. We will do our best to guide you through the decisions if starting treatment soon is necessary. At other times, we may only have days to weeks to make treatment decisions.
8. SHOULD PALLIATIVE CARE BE AN OPTION?
Some cancers may not have good options for treatment. They may be too aggressive, or the cancer may be too far spread. Sometimes financial situations make palliative care the best option for your family. It is important to know what this option would be so you can decide the best path for cancer treatment.
Palliative care is focused on trying to keep the cancer stable for as long as possible and treating symptoms from the cancer. Some patients need support for their upset stomach. Some patients need pain control. It really depends on their type of cancer and their signs.
9. WHAT FINANCIAL COMMITMENT DOES EACH TREATMENT REQUIRE?
We want you to know what we expect for care long-term. Although we cannot see in the far future about exactly what will happen, we can talk to you about our experience for patients with similar situations. Make sure you talk about both the costs of treatment and monitoring costs. We do not want to give treatment and not monitor for recurrence of the cancer.
It is okay if the treatment that we recommend does not fit in your budget. We will try our best to find or modify something in the treatment that will help your pet feel well for as long as possible. We want to help make sure you have as much quality time together as possible.
10. WHEN SHOULD WE CONSIDER HUMANE EUTHANASIA?
This is a very personal question for everyone. There are hard lines of when we know that patients should be laid to rest: (1) They are going to imminently pass away and we can end their suffering, (2) They are in pain that cannot be improved with medicine, (3) They are no longer eating or drinking.
We recommend looking as objectively as you can so it can help you start to think about this for the future. Writing down 5 things that your pet really liked to do when they were the healthiest can be helpful. Examples for my pets are: running the fence line to bark at the horses, eating peanut butter bones, getting up on the table for kitten treats, and playing with their favorite toy. When your pet is no longer able to enjoy 3 of the 5 things that they REALLY loved to do when they were healthy, their quality of life should be evaluated and start discussing whether euthanasia should be considered.
Another way to look at their quality of life is to mark on a calendar whether your pet has had a good or a bad day. If you look over the week and find that the bad days outweigh the good, we need to consider quality of life and consider whether saying goodbye should be considered.