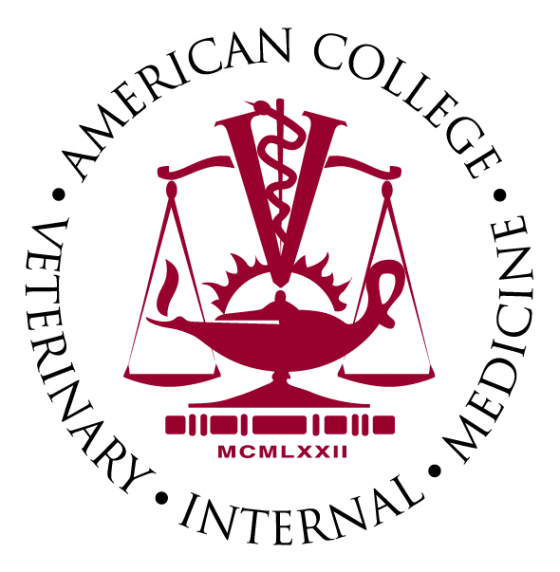 What is a Veterinary Internist?
Hi guys! After many years working in this profession, it concerns me that many of you are not aware of Veterinary Internal Medicine. It always surprises me when I hear friends and family members say "Wow! I didn't even know pets could get kidney disease." Did you know that pets can develop many of the same disorders that humans do like congestive heart failure, liver disease and inflammatory bowel disease to name a few? Many of these disorders can be managed long term by veterinary internists. Last month, Dr. LaRue wrote a fun, informative post about questions to ask your veterinary oncologist. As a follow up, I thought it would be appropriate to use this month's blog to answer common question regarding Veterinary Internal Medicine. I hope this provides some clarification if your veterinarian refers you to an internist!
1. WHAT IS A VETERINARY INTERNIST?
A veterinary internist is a veterinarian who has undergone extensive additional training beyond the 4 years of veterinary school. They have completed at least a one year internship followed by a 3 year residency program after veterinary school. During these programs, they not only hone their skills in internal medicine, but also participate and produce research in the field. Following this training, they are required to pass a two day long medical exam. Veterinary internists specialize in all things internal including gastrointestinal disorders, lung and heart disease, autoimmune disorders and kidney disease to name a few. They are trained in advanced procedures to diagnose and manage (often long term) advanced internal medicine disorders.
2. WHY DOES MY PET NEED TO SEE A VETERINARY INTERNIST?
Due to the extensive training and specialized facilities, veterinary internists can often provide a rapid diagnosis as well as provide advanced care that may not be available at your primary veterinarian's clinic. Visit our Pet Owner's page for more information on What to Expect at Your Pet's Visit.
3. WHAT ADVANCED PROCEDURES ARE VETERINARY INTERNISTS TRAINED TO DO?
Depending on where they are trained, they may be more adept in one technique over the other. Most veterinary internists are trained in the following:
Endoscopy of the gastrointestinal tract, respiratory system and urinary tract
Advanced imaging such as computed tomography (CT) and ultrasonography
Internal organ or internal mass fine needle aspiration and/or biopsy (ultrasound or CT guided)
Spinal tap
Joint tap
Laparoscopic liver biopsy
Fluid removal procedures: pericardiocentesis, thoracocentesis, abdominocentesis, cystocentesis

Blood/plasma transfusions
4. HOW WILL MY PET'S PRIMARY VETERINARIAN BE INVOLVED WHEN MY PET IS REFERRED TO A VETERINARY INTERNIST?
We know that your pet's primary veterinarian is familiar with your pet and has the best understanding of your pet's complete medical background. Veterinary internists work together with your primary veterinarian to establish the best treatment plan that fits you and your pet. Your veterinarian will be sent all results of tests and a copy of your pet's discharge summary.
5. AFTER MY PET SEES A VETERINARY INTERNIST, WHO SHOULD WE SEE FOR FOLLOW UP CARE?
Many disorders that are diagnosed by a veterinary internist require long term management. Because these disorders are often advanced and require in depth treatment, management is best handled by a veterinary internist. However, if your primary veterinarian prefers to manage your pet's care, this can be accomplished through an established treatment plan and frequent communication with a veterinary internist.
6. WHAT CAN I EXPECT TO GAIN AFTER AN APPOINTMENT WITH A VETERINARY INTERNIST?
Please keep in mind, while we hope to obtain a diagnosis at your first visit, this is not always possible. Some disorders can be difficult to diagnose and may require multiple visits and tests. Our goal is to streamline testing and ensure you understand why each test is performed. After a diagnosis is made, our next step is to explain all available treatment options and provide a prognosis for your pet. A prognosis indicates how well they will be able to live with their diagnosis. Finally, after all of this, you and your veterinary internist will establish a treatment plan that best fits the needs of you and your pet.